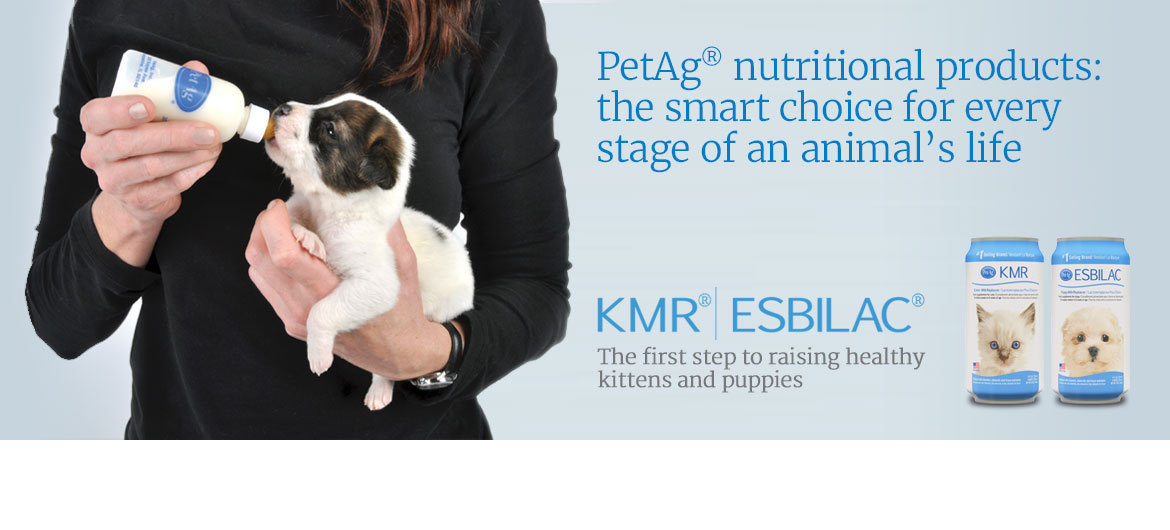 PetAg® Nutritional Products: The Smart Choice for Every Stage of an Animal's Life.
KMR® | Esbilac® - The first step to raising healthy kittens and puppies.
To grow up and stay healthy and strong, animals need nutrition specially formulated just for them. Esbilac® (puppies), KMR® (kittens) and PetLac® (puppies/kittens) are the undisputed choices of pet professionals.
For weaning animals, Esbilac® and KMR® 2nd Step™ allow easy transition from milk to solids. For mature dogs and cats, DogSure® and CatSure® nutritional supplements provide essential vitamins and nutrients. And for other species, PetAg® is the smart choice for young animals, including Foal-Lac® for equine and Zoologic® Milk Matrix for wild and zoo animals.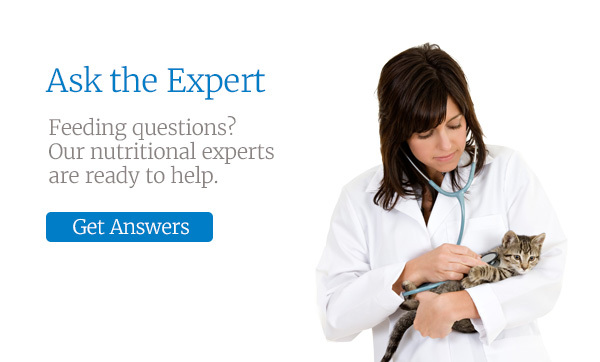 ---

Looking for assistance caring for an orphaned animal?
Download A Guide to Saving Little Lives. Our guide covers:
Baby animals need special care
Which products to use
Making the baby feel at home

The Temperature is Important and Should Be Checked at the Level of the Animal
A Heated Environment Will Require Added Moisture
Determine the Correct Feeding Level
Amounts to Feed
Using a Nurser Bottle
Positioning the Animal for Feeding
After Feeding
When to Use PetAg's Bene-Bac® Pet Gel
Look, He's Growing!
After Lapping Has Been Learned
Making the Transition to Solid Food

Need Additional Food?